Our team is available from Tuesday to Friday from 10 a.m. to 7 p.m. & Saturday from 10 a.m. to 6 p.m. to answer all your questions and your personalized requests.
GIFTS FOR YOUR CUSTOMERS OR EMPLOYEES
Make a difference by offering an original and unique gift!
We offer you different models of DIY Kits that we will prepare for your customers or your collaborators. This perfect gift idea will mark the occasion for your partners. Give a gift of thanks to your customers or employees and let them make their own terrarium at home. We provide all the necessary equipment so that your partners can build their Tinygarden in the best conditions!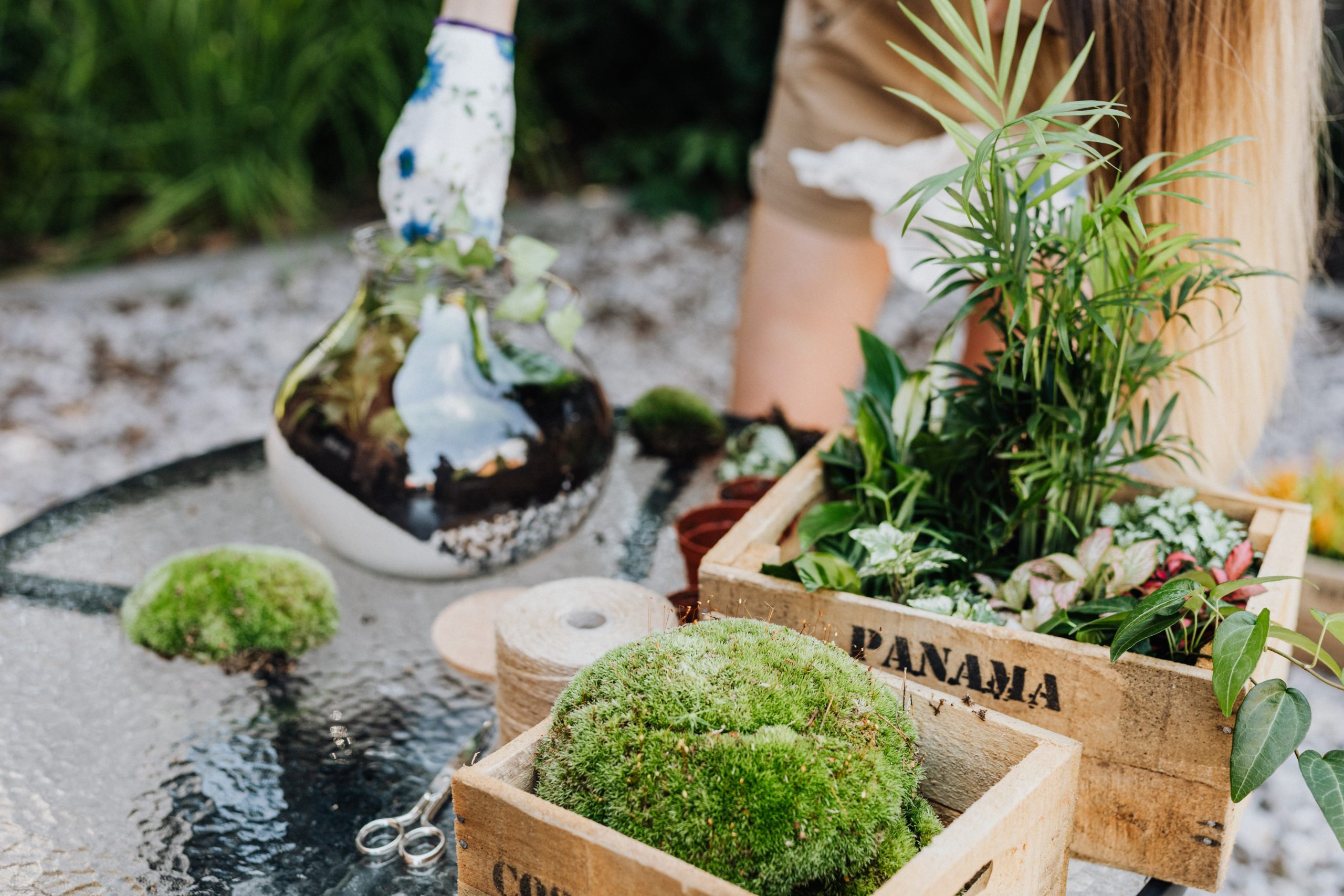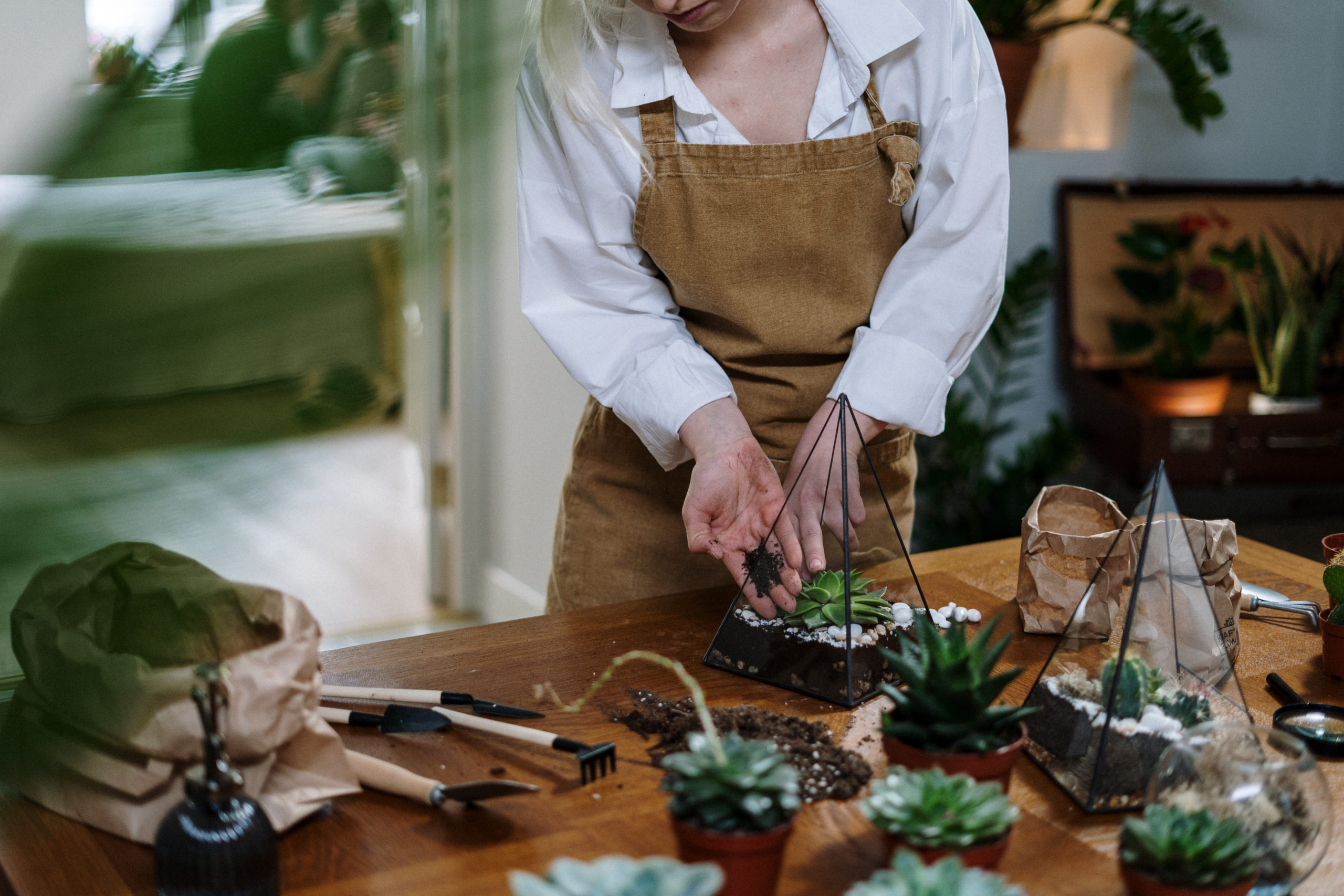 TERRARIUM WORKSHOPS
Dip your hands in the earth and participate in our terrarium workshops!
We offer tailor-made workshops for individuals or companies in order to discover a plant, colorful and trendy universe.
Our workshops are customizable for each of your projects (inauguration, product launch, birthdays, company parties, etc.)
During our workshops, you will have the opportunity to create your own 100% plant-based, eco-responsible and unique terrarium.
It takes about 2 hours to make a medium-sized terrarium.
TEAM BUILDING WORKSHOPS
Improve relationships and unite your teams with our workshops for companies: Team Building!
Give free rein to the creativity of your teams for a collective result!
With our workshops, you will have the opportunity to develop and increase communication with your employees.
We offer a 2-hour course for making a large terrarium in teams of 5 people.
At the end of the workshops, each team leaves with its own terrarium that they can set up in their working space (open space).
If you want to organize the workshop within your company, the Tinygarden.ch team can also come to your premises with all the equipment necessary for making terrariums.
TERRARIUM RENTAL
Rent our terrariums for a fixed period and opt for an eco-responsible and reusable decoration!
Our terrariums are available for daily rental to bring a touch of nature and embellish your various events: birthdays, weddings, meetings, company parties, seminars, conventions, trade fairs, shops, restaurants, receptions, hotels, shooting.
Contact us to discover our different models available for rent or let us know your model wishes and thus create together a tailor-made project for your special event.
FITTING FOR COMPANIES
Bring a touch of green to your workspaces.
Our terrariums are ecological and require very little care.
Our creations adapt to all types of premises: restaurants, hotels, meeting rooms, receptions, shops, boutiques, and businesses.
With our various services, you have the possibility of arranging your workspaces with our multiple creations made to measure especially for you and in the image of your company. A pleasant working environment, surrounded by small, very decorative interior gardens, will promote the motivation of your employees. Some of our plants have air-purifying properties and also help reduce stress. Make a difference with our terrariums and bring a trendy and designer touch to your premises.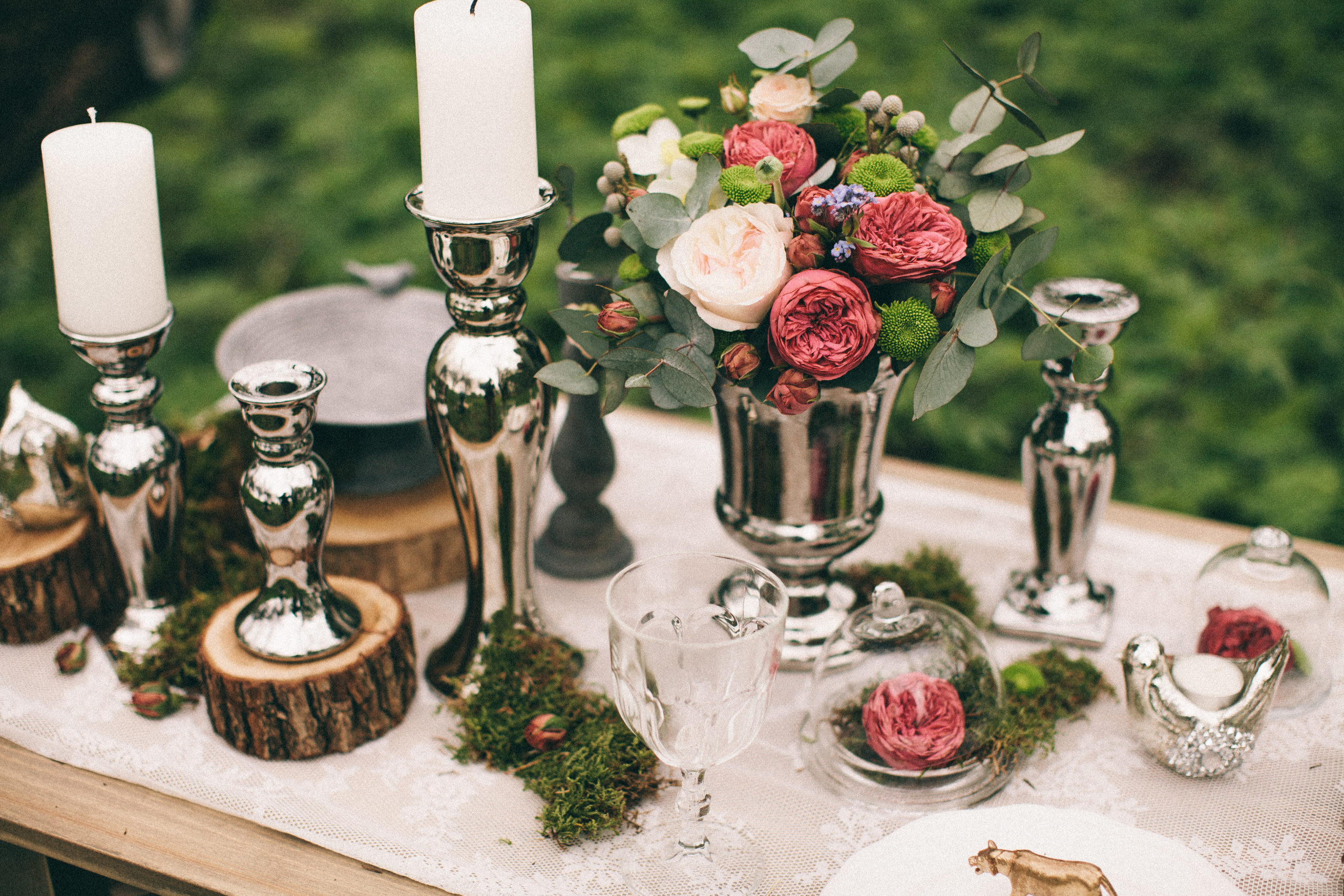 WEDDINGS / BIRTHDAYS
During your events, decorate your spaces with our ecological terrariums and unique pieces.
Our terrariums will bring a designer and trendy touch. It is quite possible to create tailor-made terrariums that meet your desires and aspirations to bring a touch of green to your exceptional event.
With our terrariums, you will have the possibility to choose the jars as well as the plants that you want to highlight during this festive day.
Our terrariums are available for rent or for sale during your events such as: weddings, birthdays, parties, engagement, Gender Reveal Party or Baby Shower.
BACHELORETTE PARTY
Make your bachelorette party an amazing day!
We offer you a collective and unforgettable activity for your bachelorette party day: our terrarium workshops!
Our terrarium workshops are perfect for hen parties! With your friends, share an unforgettable moment and leave with your terrarium made by you.
Are your friend a plant fan and you are responsible for her bachelorette party? Write to us and we will provide you with a tailor-made quote with your best wishes!
It is also quite possible to contact us if you wish to arrange your party space with our terrariums. We have a rental service where our terrariums will bring a design and trendy touch for your unforgettable day!
Contact us and let us know your desires in order to concoct a tailor-made activity/event.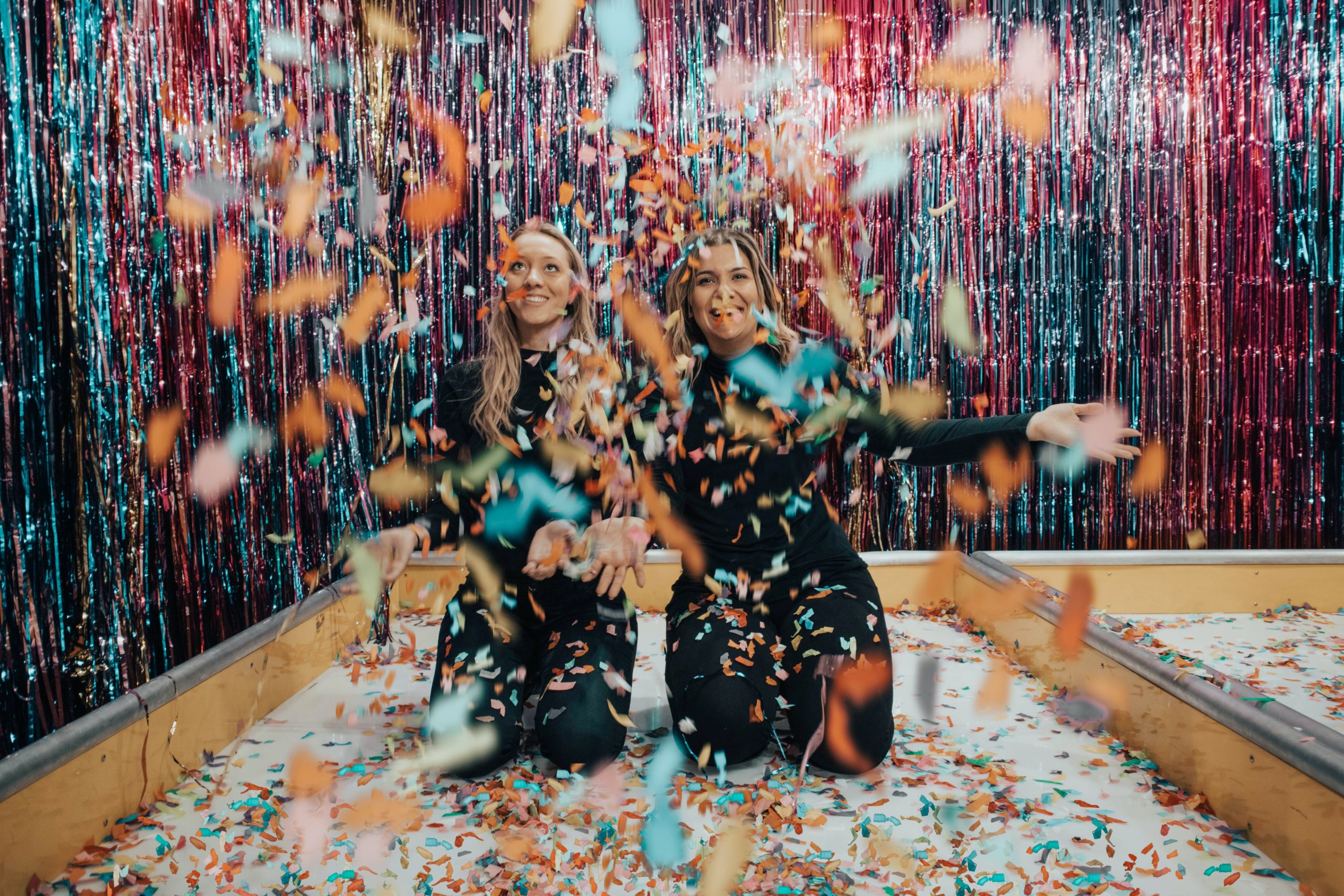 Adress
Avenue du Tribunal-Fédéral 5
1005 Lausanne
Contact
+41.21.784.12.12
contact@tinygarden.ch
Opening hours
Tuesday to Friday: 10 a.m. to 7 p.m.
Saturday: 10 a.m. to 6 p.m.
Sunday & Monday: Closed