Tinygarden.ch is the story of a Swiss family business. But above all, it is the story of a mother and her daughter who came together around a common project.
Our philosophy? Make you discover a plant universe, colorful and trendy. We have always been concerned about our dear planet and the environment in which we live. We make a point of making high quality, handmade products. We pay special attention in the choice of our glass jars (some are 100% recycled glass) as well as in the choice of plants that we use. We always favor local, Swiss and hand made.
Since 2018
In addition, we are passionate about interior design. It is for all these reasons that we have chosen to pass on our passion to you through our Tinygardens that you can shape as you wish. The variety of models offered allows you to adapt your new terrarium so that it is in perfect harmony with your interior. Our terrariums can be adapted to any type of premises; offices, offices, receptions, restaurants, shops, etc., as well as all the rooms in your house.

Our plants are 100% natural and most of them are local and Swiss. We promote eco-responsibility, ecology, and sustainability.
Most of our jars are made from 100% recycled glass.

We make tailor-made terrariums according to your current desires. It is the perfect gift idea for small and big occasions.

We make home deliveries in the Cantons of Vaud and Geneva. All our terrarium models can be shipped as a DIY kit throughout Switzerland! In-store pickups also available.
For any other delivery radius of a finished terrarium, do not hesitate to contact us.
Don't you have a green thumb? This is not a problem, some terrariums require very little maintenance (1 watering 3x per year). So come join us in this new adventure and if you have a particular project, we are at your disposal. You can contact us without further ado on our e-mail: contact@tinygarden.ch
We are already looking forward to counting you among our future clients.
Find out who is behind this family business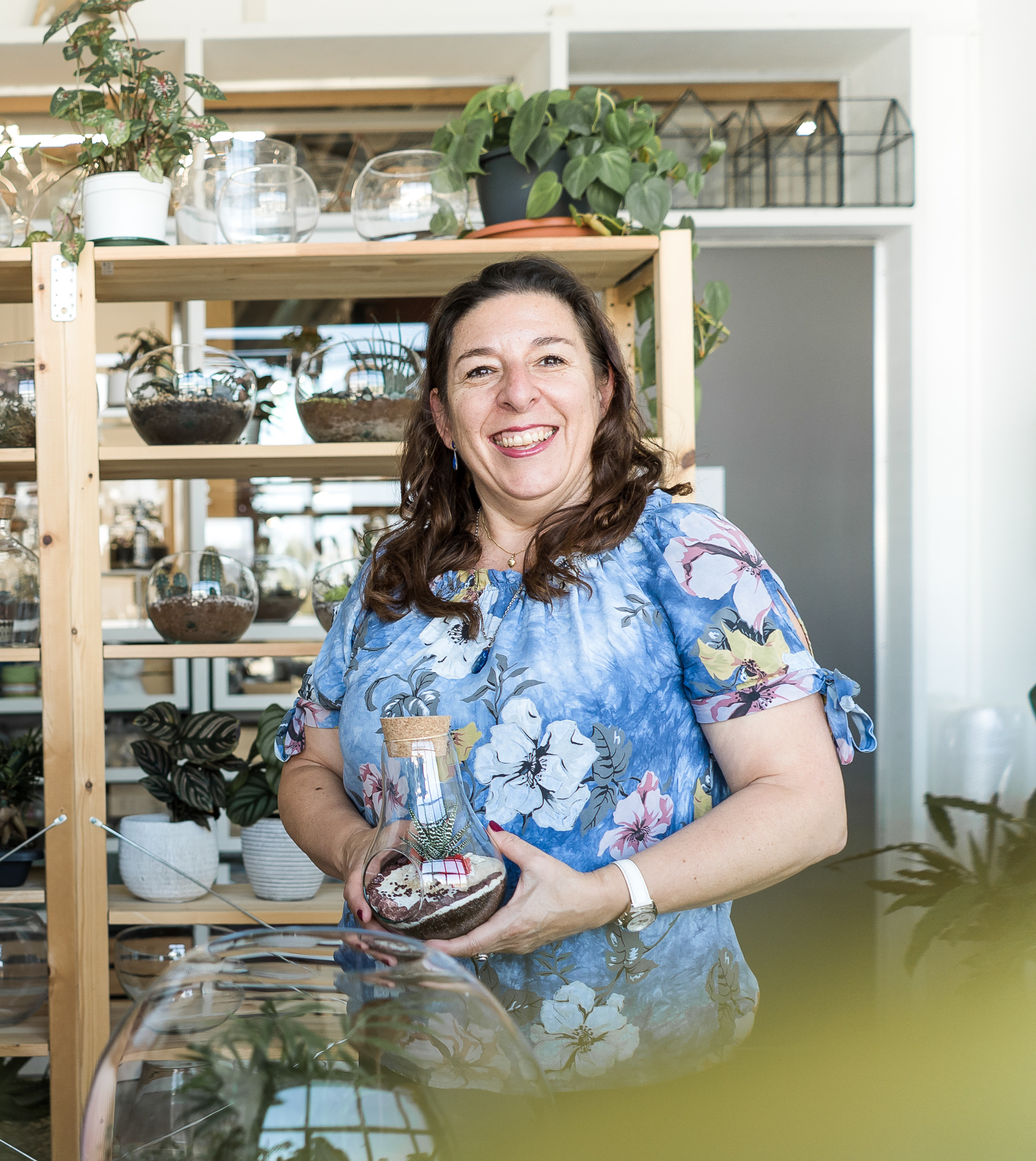 Quena Ruiz
CEO / Founder
"After several years of my career in the field of translation and raising my children, I decided to reorient myself professionally in the plant world.
Having always been passionate about plants and gardening, the idea of ​​bringing a little piece of nature inside my home to germinate. It was then that Tinygarden was born.
I decided to improve myself in the field of plants, to deepen my knowledge of the plant world to master all its secrets, and to extend its lifespan as much as possible.
The terrariums that I make are in my image; colorful, authentic, and trendy. I need to offer you models with different atmospheres so that you can identify yourself and find your happiness.
I draw my inspiration from the trips I take to the four corners of the world to make you discover pieces of nature from elsewhere!
I am very proud and happy to live this new adventure with my daughter! "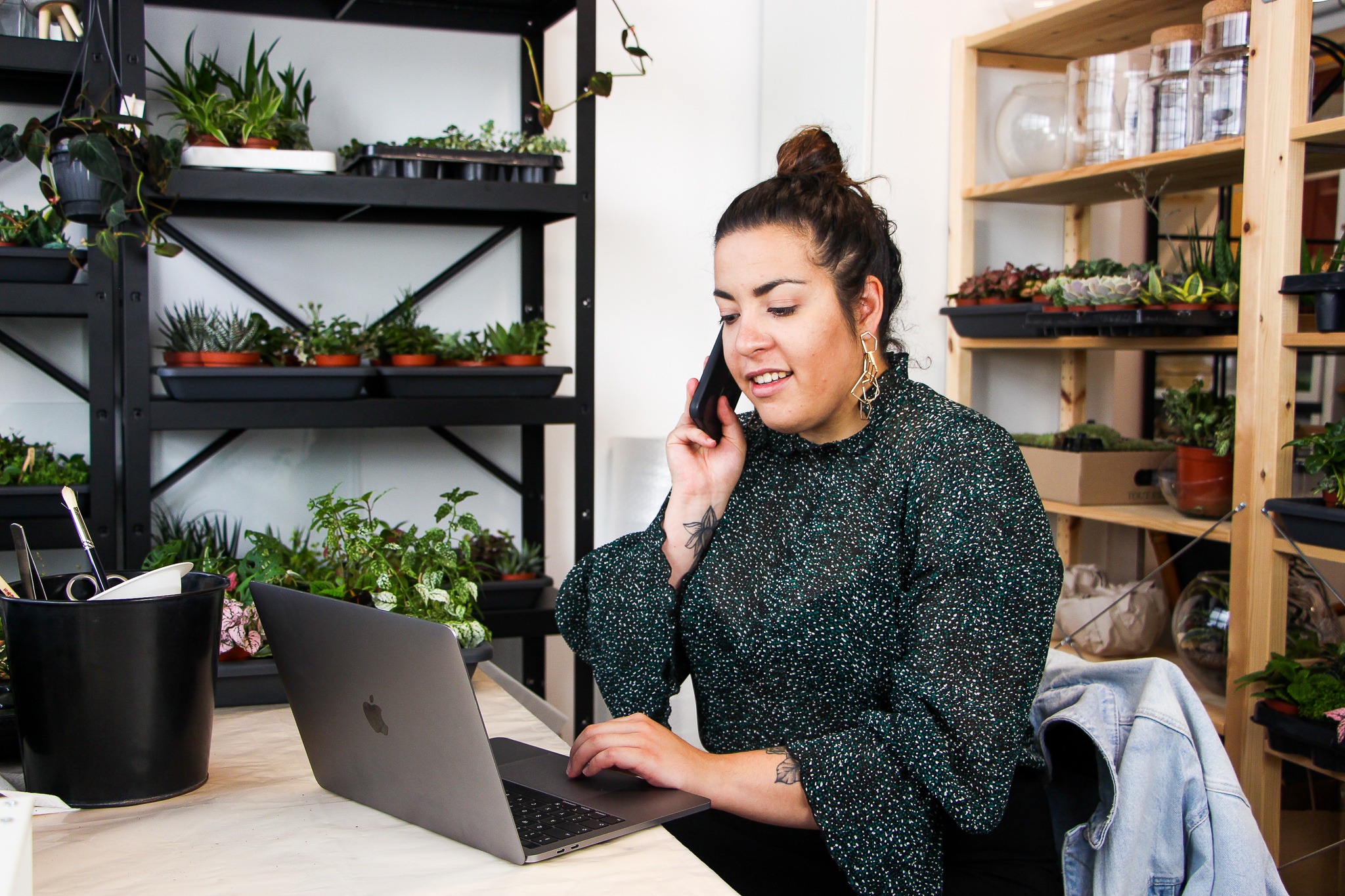 Clara Ruiz
Communications & Marketing Manager
"After obtaining my CFC as a catering specialist, I decided to take on new challenges.
For the past few years, I have been passionate about photography. After taking a few photo courses, I started to take an interest in visual communication. My passion for marketing was then born. Since then, I have been very interested in digital marketing as well as everything related to social networks. I am constantly looking for new trends in the field of communication.
I am responsible for managing the website, advertising, and all of Tinygarden's social networks.
It was then obvious for me to agree to be part of this adventure and what is more with my mother!
So stay tuned, I am preparing lots of new surprises for you! "
Adress
Avenue du Tribunal-Fédéral 5
1005 Lausanne
Contact
+41.21.784.12.12
contact@tinygarden.ch
Opening hours
Tuesday to Friday: 10 a.m. to 7 p.m.
Saturday: 10 a.m. to 6 p.m.
Sunday & Monday: Closed